Vulkan Vegas Casino: Privacy Policy Document
Our Privacy Policy establishes the way that we collect, process, and store your personal information. This document also describes how our platform discloses the user's information by defining the cases when such disclosure may take place and the authorities to which the data may be provided upon request.
In this Privacy Policy document, all that is said under the terms "We", "Us", "Our", "Vulkan Vegas", as well as "Casino" is referred to as "vulkan-vegas.ca".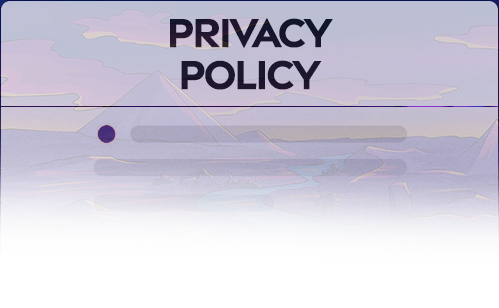 About Us Information
The website is owned and operated by two legal entities:
Invicta Networks (License License 8048/JAZ2012-009), which is located at Heelsumstraat 51, E-Commerce Park, Curaçao, P.O. Box 422, Registration number: 123787;
Brivio Limited, located at Office 102, 12A Lekorpouzier, Limassol, Cyprus, which operates under the registration number HE 315596
If you have any questions related to how we process your personal data, you can address it to a special department via [email protected]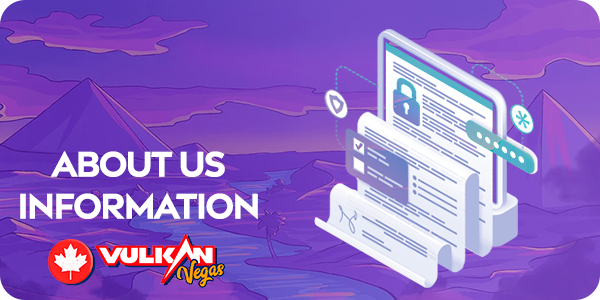 What Data We Process
In order to conduct business, our platform collects some pieces of data that help us identify your personality, improve your gambling experience, adjust various features to your preferences, verify your account, as well as for other purposes that we are going to describe further in this article.
Contact Data
By communicating with our platform via the website interface or other means that are indicated on the platform, you agree to provide us with the information as follows:
First and last names.
Contact details, including email, phone number, and postal address, as well as the address of your residence, city, and country details.
In addition, we will record and store all communications between you and our administration with the aim of improving the quality of services that we provide to our clients. This refers to all live chat, phone, email, or other communications.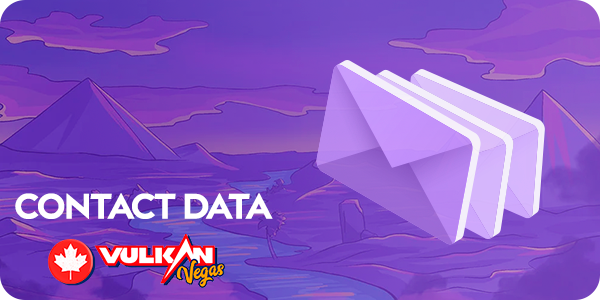 Account Data
During the process of account creation, you will provide us with some data that is collected in addition to your personal information. This set of data includes:
Birth date (to be sure that you are 18+ when you start your gambling activities).
Information about promo codes that you have activated upon completing the registration procedure.
Username (may be the same as your email address).
Skype or other messenger accounts.
Any additional data that may be required during the registration process.
We also record and store all the information about the cases of self-exclusion or permanent account blocking requests.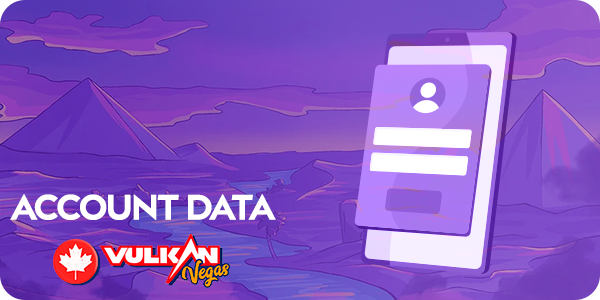 Newsletter Acceptance Data
When creating an account, you will be asked if you don't mind receiving news updates from our company. The data referring to this consent is also stored by us.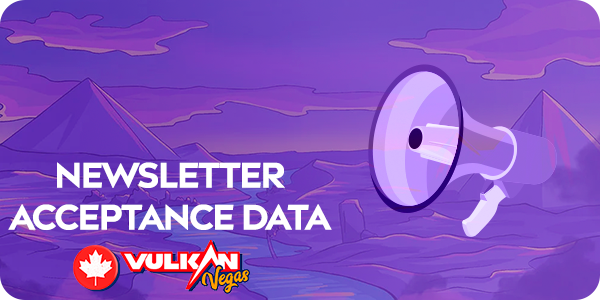 Referral Data
Along with the above-mentioned data, we also collect all the information about the referral user or referral affiliate.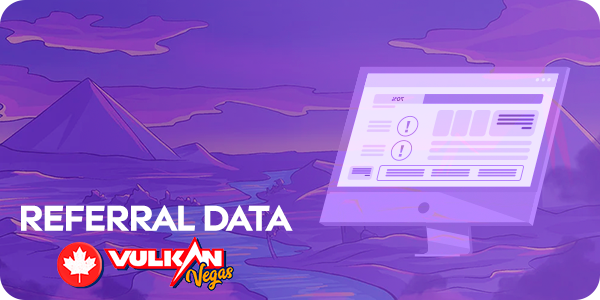 Gaming Data
To provide you with transparent services and to protect ourselves from any third-party malicious activities, we collect all data regarding gambling activities. It includes:
Games that you have played.
Amount of stakes.
Winnings and losses during your gaming sessions and other information of this kind.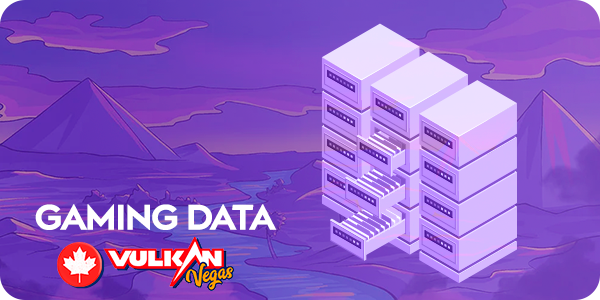 Verification Data
While verification is not an obligatory procedure for all players, it may be requested by each particular client of our platform. During the verification, you will be asked to provide the following data or copies of documents:
Photocopy of the ID document (passport, ID card, etc.).
Photo of a credit/debit card that you are going to use to conduct any type of transaction, confirming that you are the only owner of it.
Vulkan Vegas requires a photo of you to complete the verification procedure.
Another photo of you with your ID document in your hand.
Place of residence confirmation. To complete this step, you are asked to provide a copy of any type of document that confirms your current address, including a utility bill, telephone bill, or other documents that contain your name and your address information.
In some situations, we can ask you to confirm the source of your wealth.
We can record audio and video calls that take place between you and the website's administration.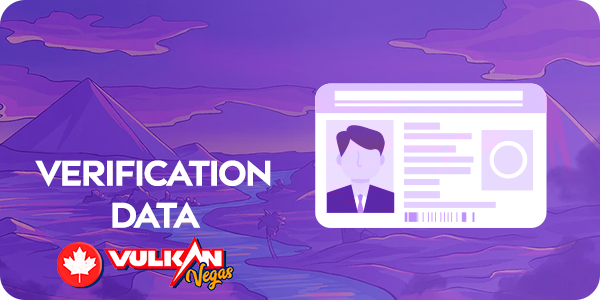 Payment Data
Vulkan Vegas does not process any payments that are conducted via the website directly. All transactions are conducted by third-party companies. All data about your payment methods is collected via those third-party providers. In particular, we collect and store the following data:
Information about the credit or debit card that you use to conduct payments or receive withdrawals. The set of data includes the first six and the last four digits of the card, the first three letters of your name, and the last three letters of your surname (or vice versa).
All the information that is necessary to identify that the transaction was done by yourself.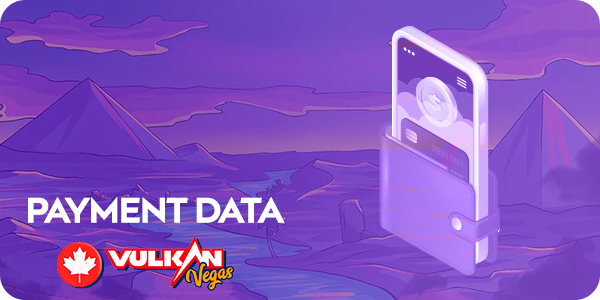 Loyalty Program Data
The loyalty program allows us to stimulate and reward all clients that actively play various casino games. This is the main reason for our creating and storing any type of data about your participation in the loyalty program. This information includes:
The points that you have earned by playing games.
Your current loyalty program level.
The amount of cashback.
All other data related to the loyalty program can be processed by our website.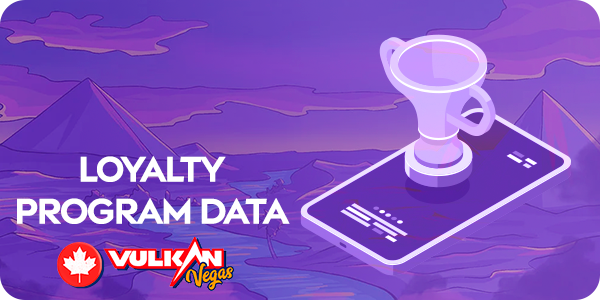 Bonus Data
Vulkan Vegas Casino offers a variety of bonus programs, and we process all data related to such promotional campaigns. Such information may include, but is not limited to:
Information about all the bonuses that you have used throughout your gambling activities.
Your current bonus balance.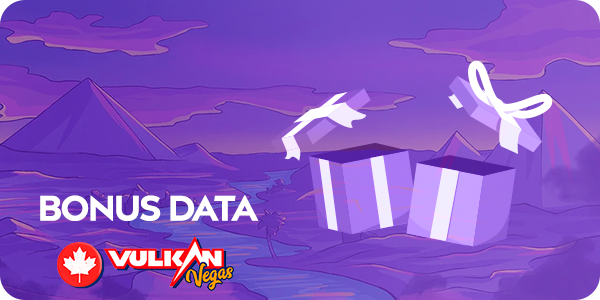 Automatically Collected Data
When you interact with our website, some of your data is collected automatically. This data is stored and analyzed by us through the means of your web browser. Such information may include the following provisions:
The total time of your visit to our website.
All the pages that you have visited during your stay on our website.
The data related to your IP address, as well as the browser version, operating system, etc.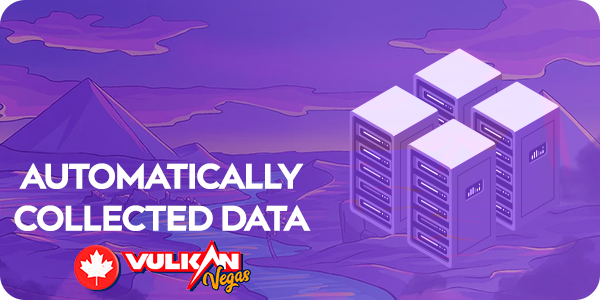 Cookies
Every time you visit our website, we collect some types of data using cookies. If you need more information about cookie data collection, visit our cookie policy page.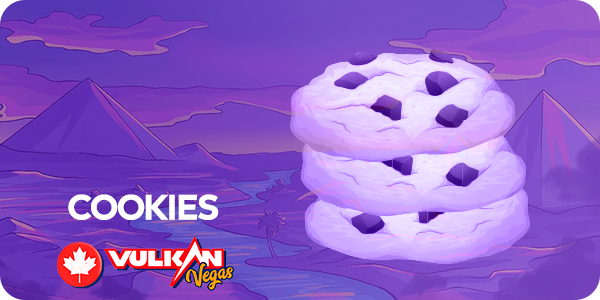 Purposes of Data Usage and Data Types
All that information that we store after your interaction with our website is stored and processed for definitive purposes. Below, you can find a list of those goals and data types that are used by us:
Website protection. We can collect your personal information and process it in order to protect our website from being attacked in any way (including but not limited to DDoS attacks). We use automatically collected and Cookies data for these purposes.
Website and server issues diagnosis. We can use the collected information to reveal any failures in the website itself or the servers we use to make our platform available. We use automatically collected data and cookies for this purpose.
Account creation. Our website collects and processes information to allow you to create your account on the platform and to use all the services available. Without this data, we are incapable of providing you with such services. For these purposes, we use your contact, account, gaming, and payment data.
Verification procedure. We may request you to undergo a verification procedure for various purposes, including compliance with anti-money laundering policies or any activities related to terrorism financing, prevention of cheating or violation of our Terms and Conditions, as well as prevention of use of the website by an individual below 18. The verification procedure that is described in this Privacy Policy document is needed for the account to be created and for further operations and interactions with our website to be conducted. When it comes to the types of data, we process all information about you in this case.
Governmental bodies' request. We can collect and store information about you in order to provide it to various governmental authorities upon request. For this purpose, we process any data concerning you.
Contact purposes. We collect and store your contact data or any other data related to your personality in order to contact you. We can do this in certain cases that may comprise contact upon your own request via our website interface or support team contact form for various purposes, including those when we are going to provide you with our website and service updates. We use contact data that was collected during the account registration process.
Self-exclusion purposes. In this Privacy Policy document, we establish which type of data will be used by us if you initiate a self-exclusion procedure. Your personal data will be used if you decide to temporarily or permanently exclude yourself from Vulkan Vegas casino. For these purposes, we use your contact, verification, account, and payment data.
We can send you various newsletters about our future plans and current activities. This is the way for you to learn more about the latest updates and amendments to various documents, including this Privacy Policy document. As for the types of data, we use Newsletter consent and contact data.
Website improvements. We can use some sets of your data that we collect automatically to make some key improvements. Therefore, we can test some features and new functions or conduct research or analysis operations by using these sets of data.
Website services. We can collect and store automatically collected data in order to provide you with the website itself as well as all the settings and options that you can find on it. We should mention that cookies and automatically collected data may be required by the website to work properly on your device. Those players who disable cookies, will not be able to log in to their accounts, and the website will not be able to remember the choices they have made.
Violation prevention. We use any type of data related to your interaction with our website in order to prevent cases of Terms and Conditions breaking, cheating, and any other activities of this kind.
Referral commission calculation. We may use your personal account and contact data to calculate fees that will be paid to affiliate third-party websites.
Legal case defense. We can use any data concerning your activities on our website in order to establish, exercise and protect ourselves from any legal claims that may arise during your interaction with our platform.
Payments facilitation Your payment data may be used by us to make it easier for you to conduct payments via our website. Without money transactions, you cannot benefit from any of our website's services.
Balance calculation. Using your payment, bonus, loyalty program, and bets data helps us calculate your account balance.
Cashback calculations. We equally use your payment, bonus, loyalty program, and bets data to calculate the cashback amount that you can receive when playing at Vulkan Vegas.
VIP support. We use your payment, bonus, loyalty program and bets data to provide you with VIP support.
Loyalty program. Our clients can benefit from a special loyalty program that is available for active players. We collect and store your payment, bonus, loyalty program, and bets data to allow you to enjoy this type of service.